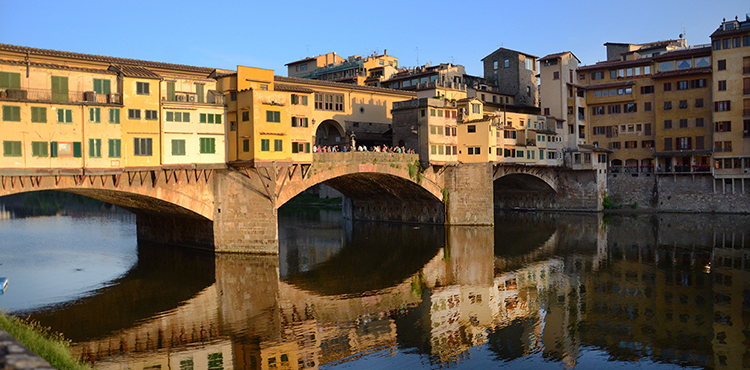 Study with italianme and fall in love with Florence
Saying you will fall in love with Florence is like saying "in life we never stop learning", two facts!
Any age is nice to study, to learn new things, to live new experiences, to share with other cultures learning from them, and of course to deepen our interests. If you are searching for a place that can offer you all this, you found it… Florence is what makes for you!
If we could go back at the turn of the 1400s and 1500s, we could meet on the streets of Florence, Brunelleschi and Masaccio, Donatello, Michelangelo and Lorenzo the Magnificent, each one playing their part as architect, painter, sculptor, prince, unwittingly and knowingly to make of this town on the banks of the Arno River a masterpiece itself. Florence which until then was a rich but peaceful city, becomes a new model for the man coming out of the Middle Ages. In a few kilometers, churches, palaces, museums, bridges began to arise due to enlightened princes and brilliant artists. The "Cradle of the Renaissance" was born changing forever the history of art.
Visiting Florence means immersing yourself in a magical place, a medium size city, with a wonderful historic centre. An open air museum that offers to its visitors and guests a wide range of choices in the field of culture, food, wine and scenery, just another reason to fall in love with Florence.
Learning Italian in Florence will give you access to a wide range of opportunities for your free time: museums, monuments, churches, trips into the countryside and much more. Plus, Italian is the main language of the melodrama and of the Italian literature, you will be able to live an unforgettable language holiday discovering the "Belpaese" and its culture. Whether you are planning a real study trip to Florence, whether you want to enrich your stay with some short courses or lessons, surely you will find the right study proposal for you at italianme. Don't hesitate any longer and choose your course, believe me, you won't regret it!