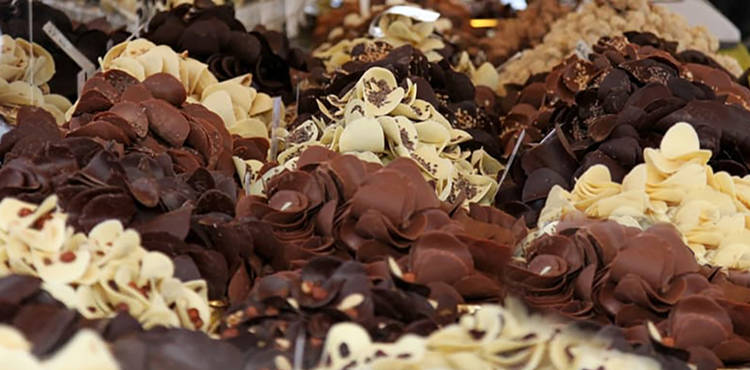 The chocolate Festival in Perugia this weekend
Anyone who loves chocolate should visit the chocolate festival in Perugia – also known as the Eurochocolate Festival – once in a lifetime. It is a real dream for all chocolate lovers!
This famous Festival is the world biggest chocolate fair and it takes place every year during October in Perugia the capital of the Italian region Umbria.
This year, the festival started on October 19th and will last till October 28th and is celebrating its 25th anniversary. So Happy Anniversary!
Come alone, with your friends or even with your whole family, there is something different for everyone for each taste and palate. So if you don't know what to do during this weekend, consider this magnificent alternative. These Saturday and Sunday the fair will open from 9:00 am to 20:00 pm.
You can taste all the chocolate you prefer for free or attend a cooking class and learn about the different dishes that can be done by using chocolate. Around 1'000.000 visitors from all over the world come to this particular festival every year, the streets of the historic center of Umbria are transformed into real chocolate art galleries where the sculptures are made and then tasted. These chocolate sculptures are made by artists and women from large chocolate bakeries in a very precise way.
Even more overwhelming than the mass of chocolate you can taste is the liquor made out of chocolate and the Chocolatekebab. Yes, all this and much more in just one place, these extraordinary things can be seen, tasted and bought at the Chocolate Festival in Perugia.
Of course there are also many other highlights for you in the city, Perugia is a small jewel that opens up slowly before the eyes of visitors. The Umbrian town preserves artistic and monumental treasures that testify its rich past and render justice to the cultural primacy of our country. In one word a city and a festival you can't miss!