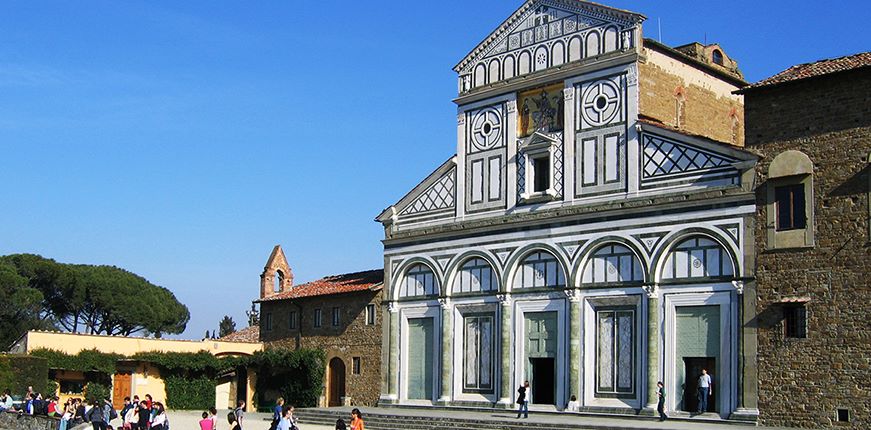 10 things to do in Florence for free – Part 1
Are you in Florence? Are you taking an Italian language courseand you don't know what to do during the afternoons and evenings? We can suggest you a whole bunch of activities for your free time. The following blogs I will be writing will have all the information you might need to move around Florence. I hope you enjoy them!
This blog will start with some of the list of the best 10 things to do in Florencecompletely for free during your stay:
1. VISIT THE FLORENCE LOCAL MARKETS
These is a wide selection of the typical Florentine markets you can see:
SAN LORENZO MARKET:it is located in Piazza S. Lorenzo in the historic center of Florence. In this market you will find clothing, leather goods, souvenirs, local food and products and much more. In the inside space of the market, you can find different restaurants on the second floor with tuscan fresh products.
SANT'AMBROGIO MARKET:it is located in Piazza Sant'Ambrogio. It is divided in two areas, one indoor space and an outdoor space where you will find fresh fruit, vegetables, clothes, flowers and shoes. If you do not know what to eat, enter and visit the indoor area where you will find meat or fresh fish, pasta, general groceries and good cheese.
MERCATO DELLE CASCINE:it is located in the Parco delle Cascine where you can take a nice walt. This is the largest park in Florenceand it is open every Tuesday morning from 7:00 to 14:00. Probably it is the biggest and cheapest market in town!
THE PIGGY MARKET:It is located in Piazza del Mercato Nuovo and it offers florentine straw objects, handmade embroideries, leather goods, wooden objects, flowers.
2. PIAZZALE MICHELANGELO AND THE SAN MINIATO AL MONTE CHURCH
Are you searching for the perfect place to take a picture of Florence? Hike up to this large square located at the top of a hill above the San Nicolò neighborhood. This is the ideal spot to spend time just enjoying the incredible view of the city, a dreamy skyline of duomos, spires and red tiles which are worthy of any postcard.
I will continue tomorrow with my ten top list of favorite places around Florence, I hope you enjoy this first ones!